A core principle guiding BEST NC's work is the idea that well-informed conversations can lead to real, meaningful change in the lives of North Carolina's students and educators. It's why we produce Facts & Figures, the most comprehensive guide to education data in the state. It's why we convene the Education Innovation Lab every year, providing a platform for the thinkers, educators, and policymakers at the forefront of education transformation in North Carolina. And it is exactly why we invited BEST NC members, policymakers, and the NC FIT Leaders to come together at the Raleigh Convention Center for an evening of conversation and learning at our 6th annual Legislative Gathering.  In case you missed it, here is a quick recap of the event.
First in Flight. First in Freedom. Why shouldn't North Carolina be First in Teaching, too? 
This was the question that led over 70 educators from across North Carolina to come together in 2018 to share their stories, experiences, and ideas with the goal of elevating their profession. As you may know by now, this group of dedicated individuals is known as the FIT Leaders. You can learn more about them here. 
This year's Legislative Gathering presented an opportunity for conversations between business leaders, policymakers, and FIT Leaders, culminating in the release of the NC First in Teaching Roadmap, which highlights practical and actionable innovations to improve the teaching profession and allow educators to better serve their students. You can download a copy of the FIT Roadmap here.

Following greetings from BEST NC Board Member Chuck Purvis, Superintendent Mark Johnson, and Governor Cooper's Education Policy Advisor Geoff Coltrane, NC Teacher of the Year Freebird McKinney spoke on FIT Leadership and how the educational landscape is already beginning to see the positive effects of this transformational movement. You can find Freebird's inspiring speech entitled "The Powerful Force of 'Bridge Builders' Across North Carolina" and a short video highlighting several FIT Leaders here. 
Conversations with Policymakers: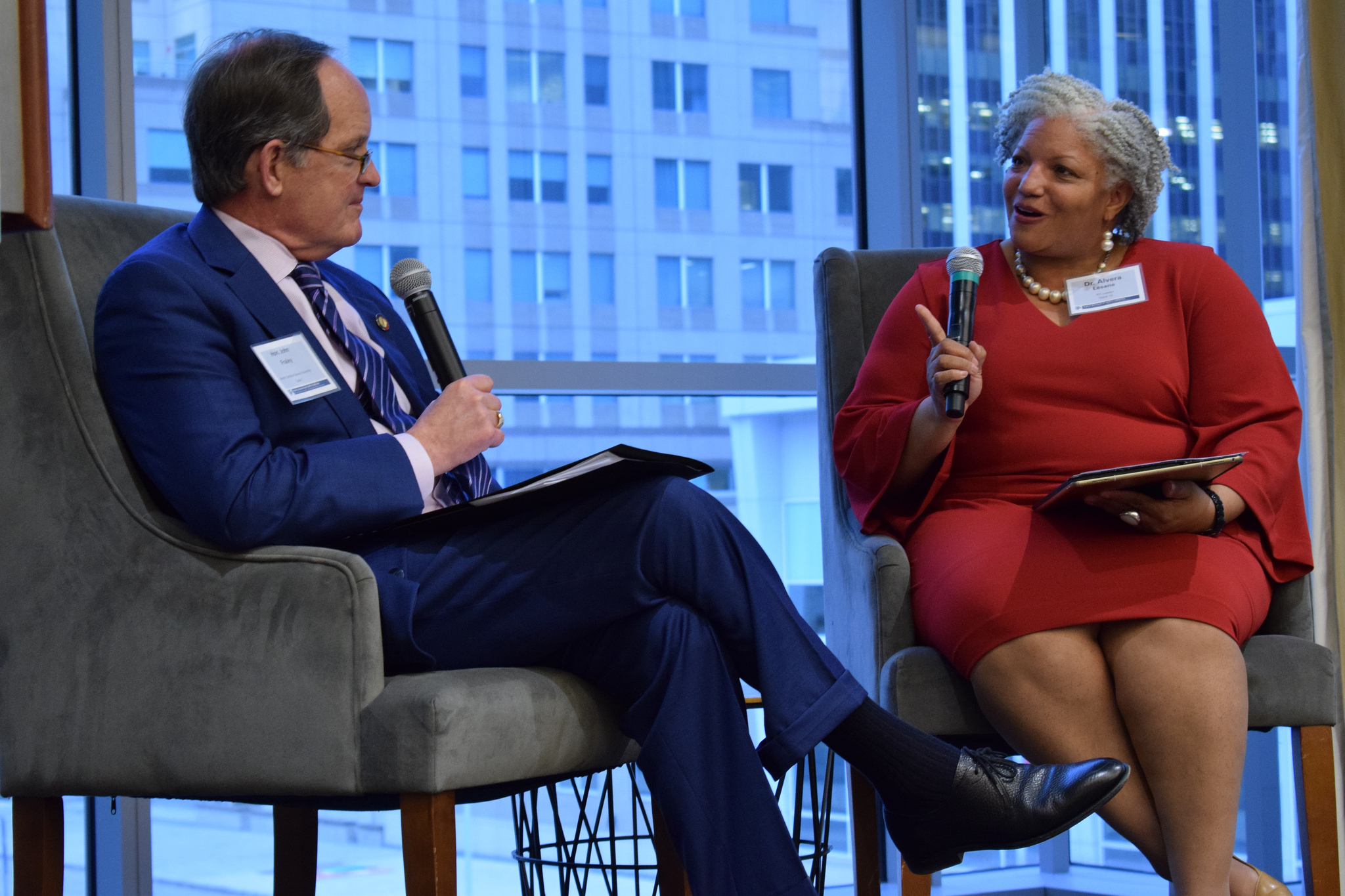 Representative John Fraley joined FIT Leader and Iredell-Statesville Schools Assistant Superintendent for Human Resources Dr. Alvera Lesane to discuss how strong school leadership influences teacher recruitment and retention. In North Carolina, a lack of strong school leadership and direction is the main reason teachers leave their jobs. Therefore, Strong School Leadership is a key strategy to making North Carolina First in Teaching and is described in the NC FIT Leaders Roadmap. 
Next, Senator Dan Blue spoke about teacher recruitment with Kimberly Mawhiney, FIT Leader and Science Teacher in Currituck County Schools. Strengthening Teacher Recruitment is another critical strategy detailed in the NC FIT Leaders Roadmap.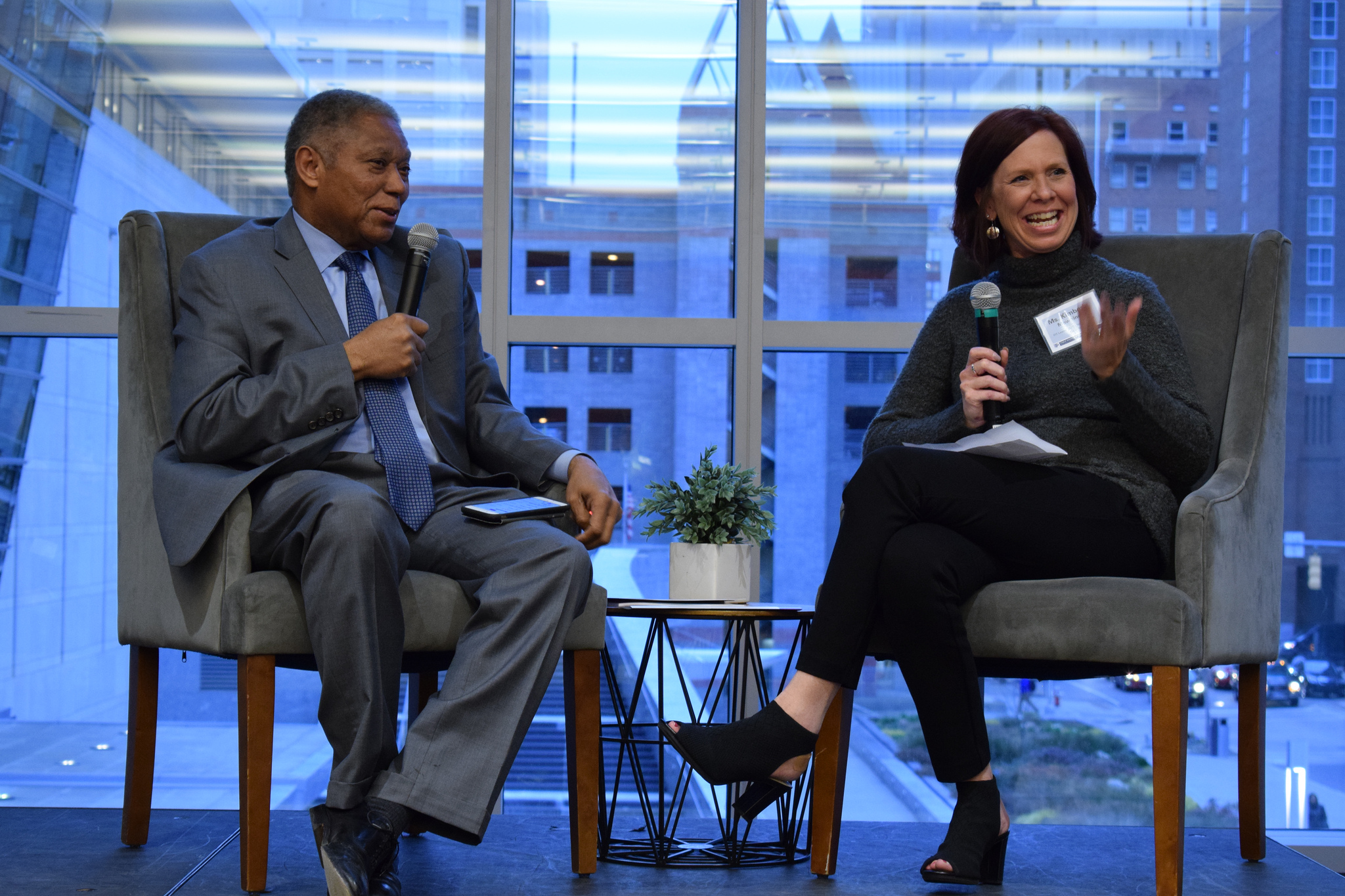 "My main takeaway from the evening is this: Legislators want to hear from teachers. Senator Blue stated: 'I am not an expert'. This was a powerful statement that I have also heard from Craig Horn. We, as teachers, are the experts. That means, we need to do what we do best: TEACH! Legislators can only do what they think is best. If we do not raise our voices and let them know what we need, how do they know what is best? I implore all educators to reach out to those that shape our education policy and do what you do best…teach!"
Kimberly Mawhiney
As an organization – as North Carolinians – we are proud to say that these are the conversations that inspire BEST NC and lay the groundwork for an energized, nation-leading education system powered by passionate, highly-skilled education professionals. 
Click here to see more photos from the 2019 Legislative Gathering.