BEST NC Board of Directors
Bob Barnhill
CHAIRMAN, Barnhill Contracting Company
"Educating the children of North Carolina is our state's future. Growing up and building our business in Eastern North Carolina, I have seen unique obstacles in rural education, and there has been success when those obstacles are tackled with innovation and trained, high quality teachers. We focus on academic success for all students, and since literacy unlocks opportunities, we hope to see all students reading at grade level by the third grade. We support BEST NC because we know that we can't keep doing the same things as a state and expect a different result, and we have seen firsthand how BEST NC has supported efforts in advanced teaching roles and grow-your-own programs in Edgecombe County, and worked to present smart solutions for education across the state."
John R. Belk
PRESIDENT (RETIRED), BELK, INC.
"BEST NC is helping lead a movement towards excellence in education for all students in North Carolina. Collaboration throughout our state is critical to making the bold improvements in policy we need, and I am honored to a part of BEST NC and their work to focus leaders on our students for the future of our state."

"As an entrepreneur and mother of two North Carolina public school students, I understand the importance of providing our North Carolina students with the best education in the nation.  More than any other state, North Carolina has the history, capacity and the will to transform education and BEST NC provides the vision and continuity to make it happen."

Jennifer Martineau
PRESIDENT & FOUNDER, LEAP & INSPIRE GLOBAL LLC
"I am a proud product of North Carolina's public schools – from K-12 through college – as are my husband and children.  There is no better mechanism for educating our state's children and building a strong economy for our state than our public schools.  This is why I got engaged with BEST NC in its early days in 2014. I will be honored to serve on the board for BEST NC because it prioritizes students, teachers, and school leadership in advocating for evidence-based solutions that will drive our education system forward."

Walter McDowell
CHAIRMAN, BEST NC
"I am proud to serve as the Board Chair for BEST NC because I know that the North Carolina education system can be the best in the country and can produce the most talented labor force in the nation. Developing a productive, driven, and educated citizenry should be a priority for all business owners, and BEST NC is exactly what North Carolina needs to link dedicated business leaders to high quality education reform and practice."

David Neill
PRESIDENT, Bob Neill, Inc.
"North Carolina is innovating K-12 education, and BEST NC is leading the way."

Anna Spangler Nelson
CHAIRMAN, Spangler Companies, Inc.
"I believe public education in North Carolina should be viewed as a top priority. What could be more important than investing our time and resources in the human capital and potential of our citizens?"

Art Pope
CHAIRMAN AND CEO, VARIETY WHOLESALERS, INC.
"One of my top priorities is reforming teacher pay, so that all teachers receive better compensation while providing opportunities for additional earnings for teachers who take on the greatest challenges."

Chuck Purvis
CEO (RETIRED), COASTAL CREDIT UNION
"Having spent my entire career in credit unions, I've seen first-hand the difference even a small change in someone's earning potential can make on their overall financial outlook. I also know that the key to unlocking that potential is solid educational foundation. As their future employers, it's in our best interest to ensure North Carolina's students have the opportunity and the resources to succeed in the classroom and beyond. As their fellow North Carolinians… their family, friends, and neighbors… it's our duty. That's why I'm proud to support BEST NC and serve with people who share in that vision."

Sara Spencer
VICE PRESIDENT, REAL ESTATE DEVELOPMENT & INNOVATION, Walmart
"Education provides a critical foundation for our students and our economy. As a mother and businesswoman, I am honored to serve on the Board of BEST NC in the transformational journey to improve education in North Carolina."

Will Sutton
PRESIDENT & DIRECTOR, Truist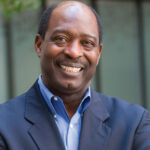 Richard "Stick" Williams
President (Retired), Duke Energy Foundation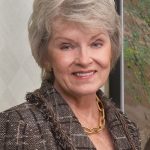 Ann B. Goodnight
Director, Community Relations, SAS
"A strong public education system is the foundation of a prosperous economy. Our students need and deserve a quality education from early learning experiences through higher education. Members of BEST NC are keenly focused on this goal, and we will work together for the benefit of our state-wide community."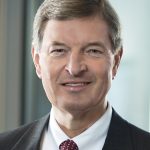 Kelly King
Executive Chairman, Truist
"Growing up, I attended public school in eastern North Carolina and was blessed to have teachers impress upon me the importance of a solid education, which continues to have a profound impact on my life. And as a board member of BEST NC, I want to work with others to ensure education remains a top priority for our state. Not only do our children depend on it, the success of our communities, industries, state and national economies do, as well. There is no greater investment in North Carolina than that of our children's education."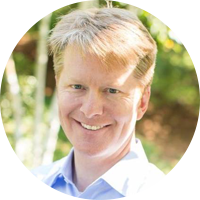 John Replogle
Partner, One Better Ventures, LLC
"I believe public education is the key to unlocking the full potential of every individual and the cornerstone to building a stronger, more innovative and competitive nation"