About BEST NC

BEST NC is a non-profit, non-partisan coalition of business leaders committed to improving North Carolina's education system through policy and advocacy. We do this by convening a broad constituency; encouraging collaboration around a shared, bold vision for education; and advocating for policies, research, programs, and awareness that will significantly improve education in North Carolina.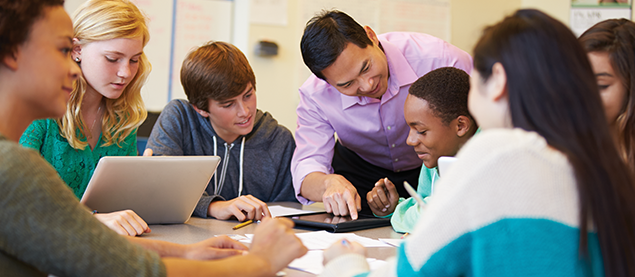 Our Vision
At BEST NC, we envision a North Carolina in which every student graduates with the knowledge, skills and behaviors to succeed in a competitive global economy.
Our Mission
BEST NC's mission is to unite an engaged and informed business perspective to build consensus toward dramatically transforming and improving education in North Carolina.
Every student will be ready to learn.
Every student will have an excellent teacher & school leadership.
Every student will graduate with relevant, globally-competitive career and life skills.
North Carolina will expect excellence and dynamism from every classroom, school building, education agency and institution, and community organization.
BEST NC will place the highest priority on the best outcomes for students of all ages.
Evidence-Based and Solutions-Oriented
BEST NC will be data-driven and dedicated to promoting best possible practices that solve immediate problems and ensure a return on resource investments.
BEST NC believes that every student can succeed and North Carolina can have a world-class education system. We also know that elevating our publicly-funded schools will require hard work and difficult decisions.
BEST NC will engage diverse, bipartisan stakeholders – including educators, experts, policymakers, and community leaders – to identify and build consensus around best practices.
Committed to Continuous Improvement
BEST NC will be cognizant that the demands of our economy are constantly evolving, as are our students and educators, and that the solutions in our education system today may not work tomorrow. Similarly, BEST NC is itself committed to following the principals of accountability and continuous improvement.
Convene a broad constituency of education stakeholders,
Inform an engaged business community, and
Advocate for policies, research, programs, and awareness that will move the needle toward a shared, bold vision for education.