NEW! Advanced Teaching Roles™ in North Carolina: Meaningful Career Pathways for Education Professionals (2022)
Today in North Carolina, Advanced Teaching Roles™ are providing new avenues for teacher leadership, modernizing outdated school organizational models, empowering school leaders, and improving student achievement. BEST NC is pleased to release a new policy brief on our state's Advanced Teaching Roles™ program.
This policy brief explains what ATR is, captures the history of the initiative, summarizes the research on its impact, shares best practices for school districts, and provides recommendations for scaling statewide. Download the full brief here or by clicking on the image.
Below you can also find executive summaries of the Policy Brief:

NEW! A Closer Look at Advanced Teaching Roles™
in North Carolina: Charlotte-Mecklenburg Schools
The second video in the A Closer Look: Advanced Teaching Roles™ series examines how one of North Carolina's largest school districts piloted this successful and transformative school model to meet the needs of its diverse student population. Charlotte-Mecklenburg Schools' mission? To ensure that, one day, every student in their district has access to an Advanced Roles teacher. Nearly ten years in and with 80 schools implementing and counting, they're well on their way to meeting that goal!
A Closer Look at Advanced Teaching Roles™
in North Carolina: Edgecombe County
Advanced Teaching Roles™ offers avenues for education professionals to realize their full potential, all while staying in the classroom with the stakeholders they're most passionate about: their students. Watch this video and learn how, since 2016, Edgecombe County has enjoyed the benefits of this revolutionary school model, from embedded daily professional support for beginning and novice teachers, meaningful career opportunities and higher pay for lead teachers, to increased autonomy and organizational freedom for school leaders.
Additional Videos on Advanced Teaching Roles™:
ATR in NC: A Culture of Collaboration & Continuous Improvement
In the latest addition to the A Closer Look: Advanced Teaching Roles™ video series, we asked the educators at Palisades Park Elementary School in Charlotte, North Carolina how Advanced Teaching Roles™ fosters a culture of collaboration and continuous improvement in their school. Watch this video and find out what they had to say about their increased collaboration, access to support, and common misconceptions about how Advanced Teaching Roles™ models influence a school's culture!
Treating Teachers like Professionals with Advanced Teaching Roles™
Let's be honest: North Carolina, like other states, is having a hard time recruiting and retaining great teachers. Is it pay? Is it workload? Is it lack of career opportunities and respect? Well, it turns out that each of these barriers is a piece of the puzzle. But when we consider the whole picture, we can see that the way the teaching profession is fundamentally structured hasn't kept up with other highly skilled professions. Learn more about how Advanced Teaching Roles™ work and why they are needed now more than ever in this short video!
Modernizing the Industrial Era
Model of Education
North Carolina's schools are organized more like factories from the Industrial Era than modern, human-centered workplaces of the 21st century. Even though our economy and the needs of our students have shifted tremendously since then, the fundamental way we design our classrooms and the way we treat our education professionals has evolved very little. How does that affect educators and students? And can it be changed? Watch this video and learn why it's important these questions are answered now, not later.
In 2016, North Carolina launched the Advanced Teaching Roles™ program in order to:
Enable outstanding teachers across NC to extend their reach to more students without leaving the classroom;
Recognize teacher leaders with higher compensation;
Provide developing teachers with embedded, on-going coaching and professional support;
Allow principals to distribute leadership across the school building; and
Most importantly – Improve student outcomes.
From 2016 to 2022, the ATR program has evolved with the continued support of the North Carolina General Assembly and other state education policymakers. Over the years, the legislature has increased funding for this program to $3.5 million in recurring funds dedicated to providing grants for the creation of ATR models, with districts allowed to apply for up to two 3-year grant terms.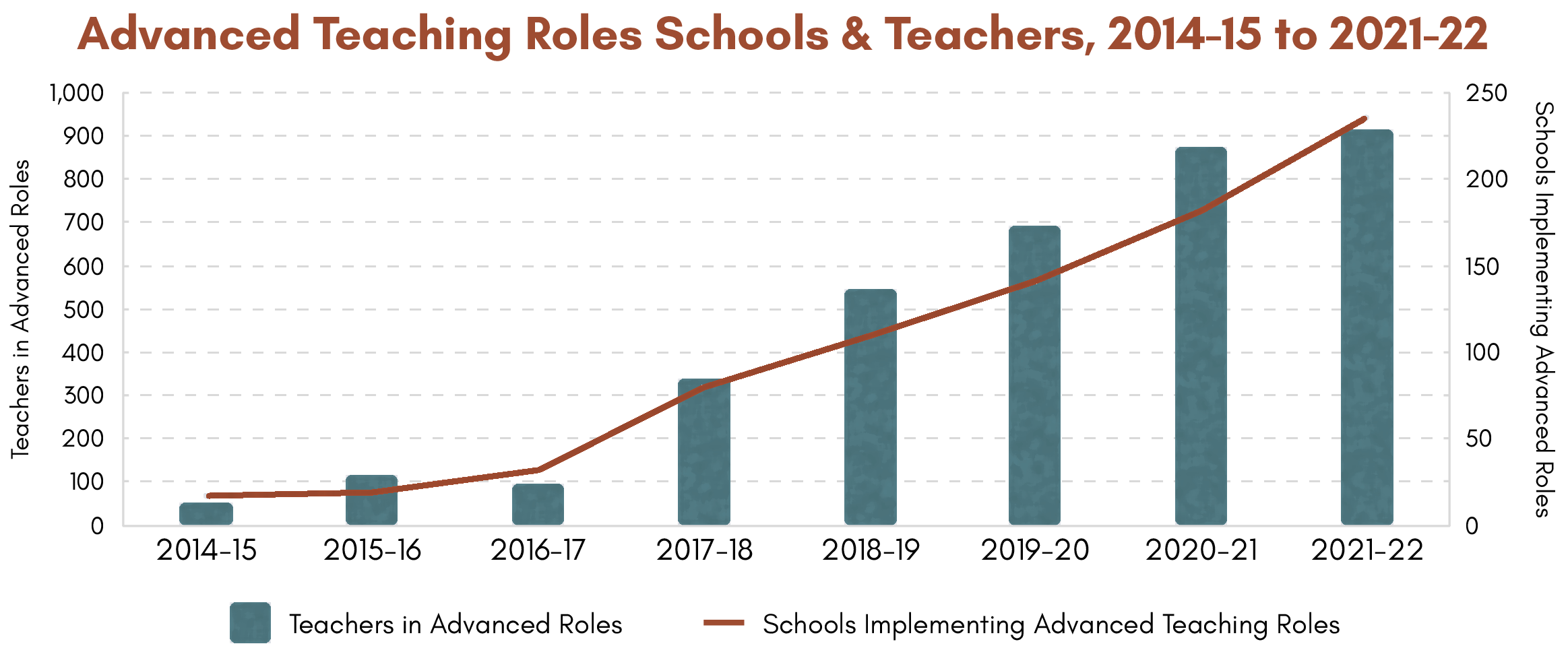 Evidence of Success
Both leading and long-term indicators of ATR success are promising. Benefits include increasing the attractiveness of the profession, accelerating the professional growth of new teachers, improving retention of effective educators, and ultimately improving student achievement.
A Friday Institute evaluation of the ATR pilot program concluded:
Over the first two years of implementation, ATR schools improved student performance more than non-ATR schools with similar characteristics.
ATR models make the teaching profession more attractive and support the retention of teachers seeking additional pay and leadership opportunities.
Teachers selected for advanced roles are highly qualified and have a track record of positive student growth scores.
Best Practices for Advanced Teaching Roles™ Models
Since the inception of the ATR program six years ago, North Carolina has learned important lessons about building sustainable models that promote buy-in from districts, school leaders, teachers, and staff – with a persistent, positive impact on student learning. As district leaders contemplate, develop, expand, and sustain ATR in their schools, they should focus on building sustainable models that are continuously evaluated and adapted to leverage the skills of educators and to meet the needs of students. Here are a few best practices in districts that can help to drive continuous improvement:
Implemented in districts that opt-in to the model;
Explicitly designed to increase student achievement;
Developed locally with significant educator and community input;
Designed to empower principals to align teaching skills with student needs;
Capable of recognizing that educators have varying professional aspirations at different phases in their careers (lattices, not ladders);
Financially sustainable within current budgets and offer substantial salary increases to advanced roles teachers for leading instructional teams and/or extending their reach to more students.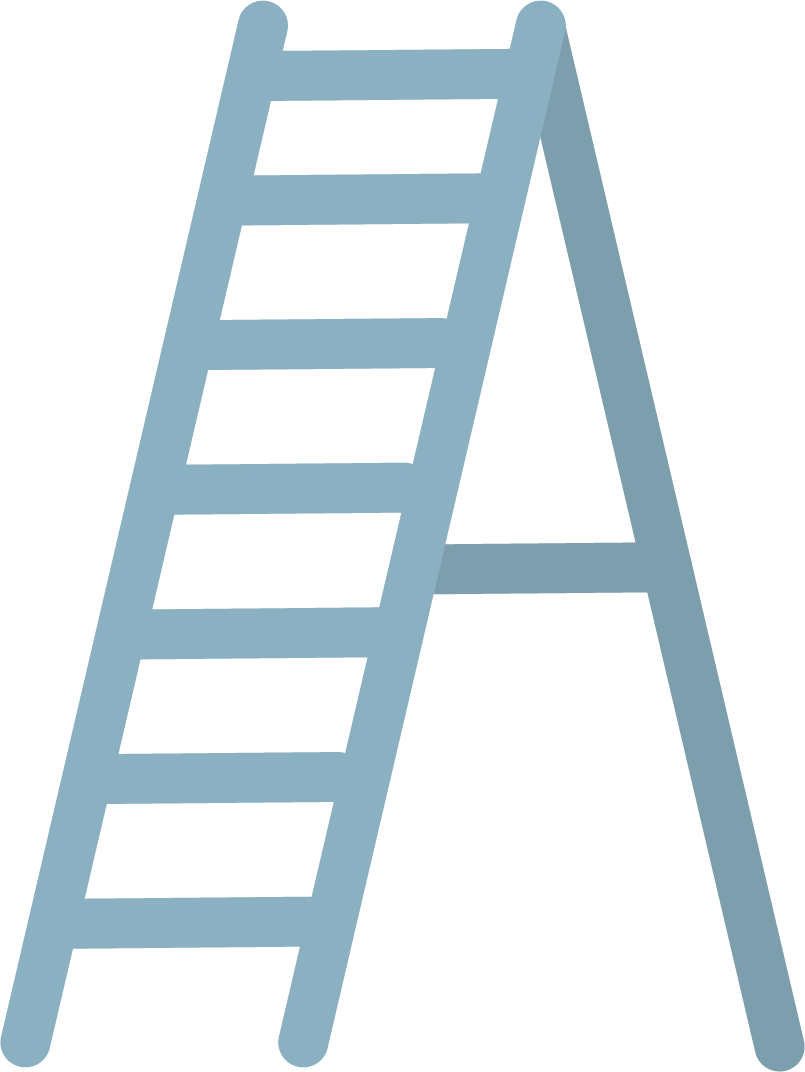 News Coverage:
Data, Reports and Analysis:
Request for Proposals:
District Examples:
Video: