The Imperative
We have an economic, constitutional and moral imperative for transforming education in North Carolina
The business community has the obligation, opportunity and capacity to increase the college and workforce readiness of all students through an ambitious, comprehensive agenda. BEST NC's focus is clear: to improve the quality of education for North Carolina's students and ensure the well-educated workforce that our businesses and economy require.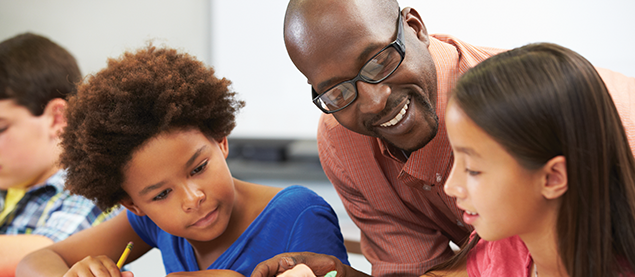 The Moral Imperative
Every child in North Carolina deserves and is owed the opportunity to obtain an excellent education, regardless of his or her race, family income, or zip code.
The Economic Imperative
North Carolina's future economy, business environment and quality of life depend on how well we equip today's students with the knowledge, skills and behaviors they need to succeed in school, work, and life.
The Constitutional Imperative
The General Assembly shall provide by taxation and otherwise for a general and uniform system of free public schools… wherein equal opportunities shall be provided for all students.
Article IX, Section 2(1), North Carolina Constitution
The General Assembly shall provide that the benefits of The University of North Carolina and other public institutions of higher education, as far as practicable, be extended to the people of the State free of expense.
Article IX, Section 9, North Carolina Constitution
North Carolina is Facing a Growing Skills Gap
As business leaders, we believe the ultimate goal of education should be to create an educated and skilled citizenry that can be gainfully employed in North Carolina. Unfortunately, that goal is not being realized in North Carolina's current education system and the state is experiencing a growing skills gap.
NORTH CAROLINA'S GRADUATION RATE IN 2022
OF NORTH CAROLINA 11TH GRADERS MET ALL FOUR ACT COLLEGE READINESS BENCHMARKS IN 2021-22
OF NC HIGH SCHOOL STUDENTS WERE CAREER AND COLLEGE READY ON NC END-OF-COURSE EXAMS IN 2021-22
In 2020, 67% of jobs in North Carolina required some postsecondary education.
However, by 2020, only 49% of North Carolinians aged 25-44 had a postsecondary degree or high-quality workforce credential.
By 2030, 2 million North Carolinians aged 25-44 need a postsecondary degree or high-quality workforce credential.
Schools from Pre-K to Post-Graduate are Facing a Talent Crisis
As business leaders, we understand how critical talent management is to the success of any organization. Currently, North Carolina lacks a comprehensive plan that will successfully recruit, prepare, and retain excellent educators for all students, pre-k through post-graduate.
7,737 teachers out of the 94,342 teachers employed during the 2020-21 school year are no longer employed in North Carolina public schools, resulting in a statewide attrition rate of 8.2%.
Licensed Teacher Turnover: 8%
6,417 of 80,804
Beginning Teacher Turnover: 10%
1,320 of 13,538
Lateral Entry Teacher Turnover: 13%
468 of 3,599
North Carolina is Struggling to Move from Good to Great
As business leaders, we want North Carolina schools to be the best in the country. We must focus on transformational changes that will take our education system from good to great.
In 2022, only 32% of North Carolina 4th graders were proficient in reading on the National Assessment of Educational Progress (NAEP).
NAEP 4th Grade Reading Scores, 2002-2022
Students Are Not Ready to Learn
As business leaders, we know that teachers can be most effective when students are ready to learn when they enter kindergarten. Too many students in North Carolina are entering classrooms every day without the skills and resources they need to be successful.
IN NC WERE 'AT RISK' AND MET NC PRE-K ELIGIBILITY IN 2021
SERVED IN NC PRE-K IN 2021-22
WHO ARE ELIGIBLE AND NOT BEING SERVED