First in Freedom. First in Flight. Why shouldn't North Carolina be First in Teaching, too?
In 2018, more than 70 current and former educators from across North Carolina came together, sharing their stories, experiences, and ideas with the goal of elevating their profession.
This group is known as the FIT Leaders. You can learn more about them here.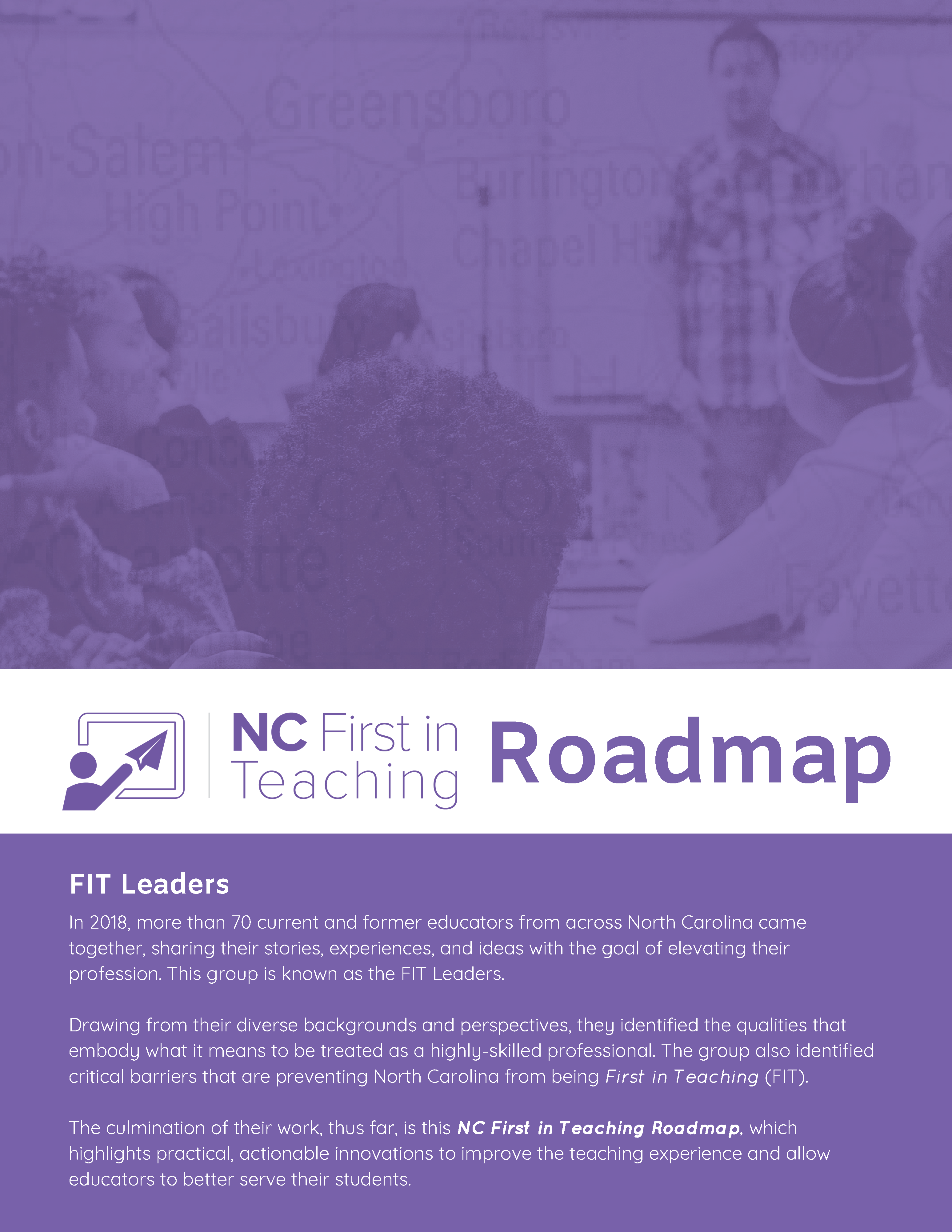 Drawing from their diverse backgrounds and perspectives, they identified the qualities that embody what it means to be treated as a highly-skilled professional. The group also identified critical barriers that are preventing North Carolina from being First in Teaching (FIT).
The culmination of their work, thus far, is the NC First in Teaching Roadmap, which highlights practical, actionable innovations to improve the teaching experience and allow educators to better serve their students.
To learn more, download a copy of the FIT Roadmap and check out EdNC's coverage of FIT Leader and Burroughs Wellcome Fund 2018 NC Teacher of the Year, Freebird McKinney!