2022 Spotlight On Series:
Enrollment and Attendance During the COVID-19 Pandemic
ENROLLMENT
The percentage of North Carolina's school-aged children attending traditional public schools has declined over the last 15 years, from 88% in 2005-06 to 79% in 2019-20. Meanwhile the number of students attending charter schools and homeschools has increased substantially.  
During the 2020-21 school year, in response to the COVID-19 pandemic, school enrollment trends experienced an accelerated shift, with homeschooling seeing a sharp uptick, and significant but less dramatic increases in private and charter school enrollment. The net result was a substantial decline in traditional public school enrollment, which rebounded somewhat in 2021-22 but has not returned to pre-pandemic levels. Meanwhile, the rapid rise in homeschooling seen during the first year of the pandemic has not persisted – approximately 63% of the growth in the homeschool enrollment seen in the 2020-21 school year was lost during the 2021-22 school year.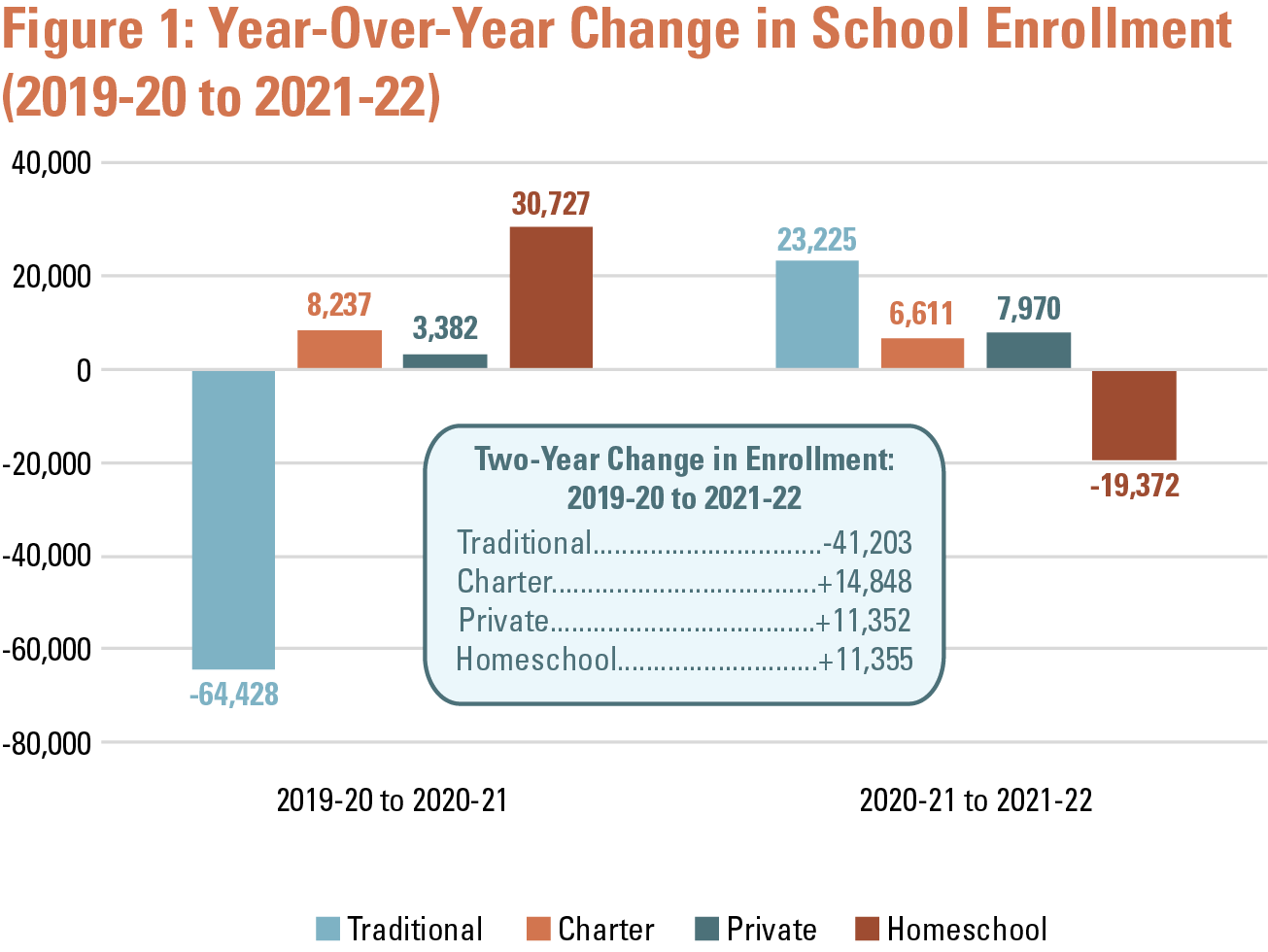 Sources: DPI Statistical Profile; North Caroline Private School Statistics; North Carolina Home School Statistical Summary 
ATTENDANCE
Attendance became more difficult to track during the pandemic because of the variety of instructional delivery methods used, intermittent school closures, and quarantine requirements. As a result, the percentage of students reported as chronically absent in public schools fluctuated relative to pre-pandemic levels (see Figure 2 below).

Source: North Carolina School Report Cards State Highlights Report
In addition to being substantially higher than pre-pandemic years, documented chronic absenteeism

in

2020-21

varied significantly across student subgrou

ps.
Source: North Carolina School Report Cards State Highlights Report
Attendance policies for remote and hybrid learning during the 2020-21 school year were set by

 local school districts and varied greatly across the state. Variability in (or lack of) district attendance policies for remote instruction had some

effect

on

documented

chronic absenteeism amongst traditional

public school

students.
Source: EdNC and Public Impact
Relatedly, districts provided varying amounts of in-person and remote instruction during the 2020-21 school year. Students of color were more likely to receive remote instruction than White students. However, certain at-risk student populations – such as homeless students, students in foster care, and students with disabilities – were as likely as the average student to receive remote instruction

.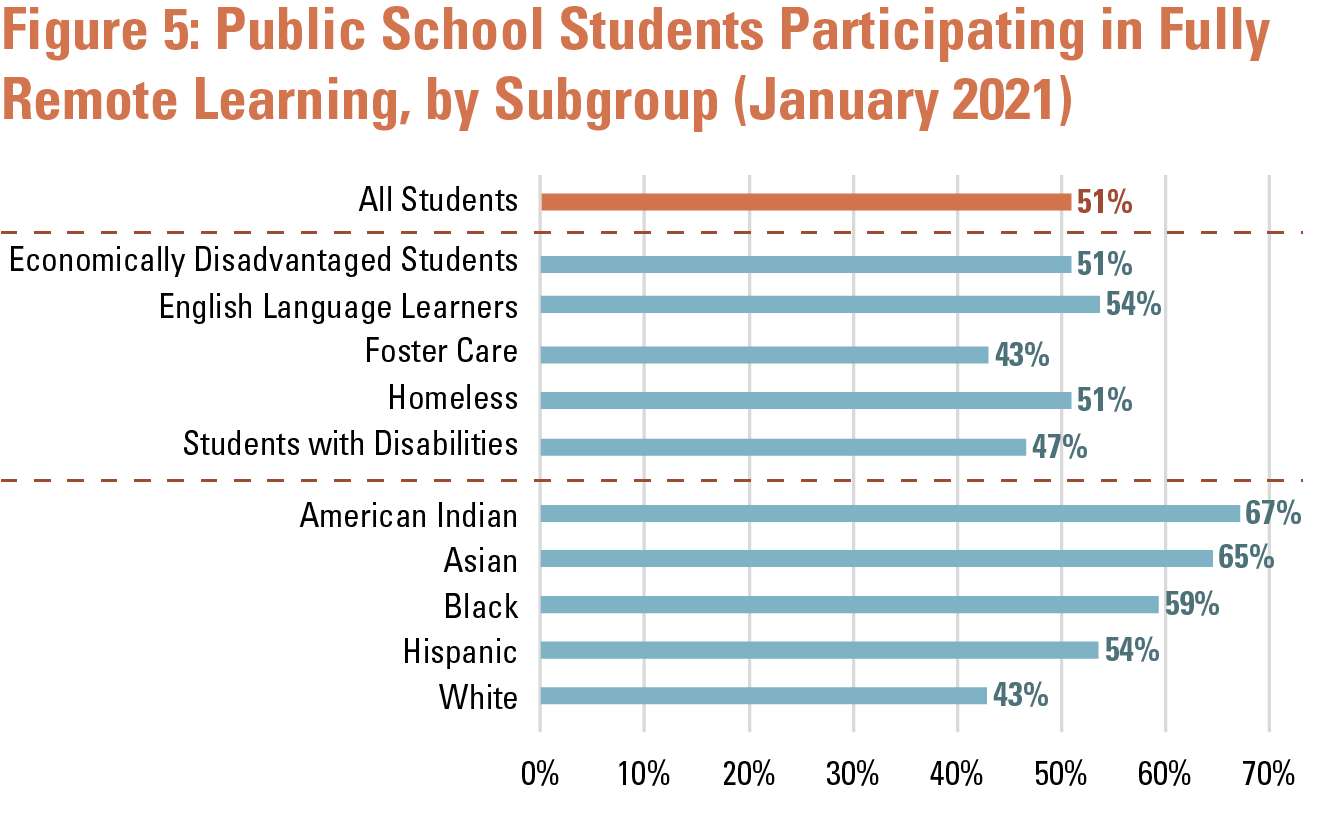 Source: DPI Operational Status Dashboard
AND THERE'S MORE
For more information on student enrollment and attendance, here are a few more resources: