NCCAT 2022 Prudential North Carolina Beginning Teacher of the Year, Orange County Schools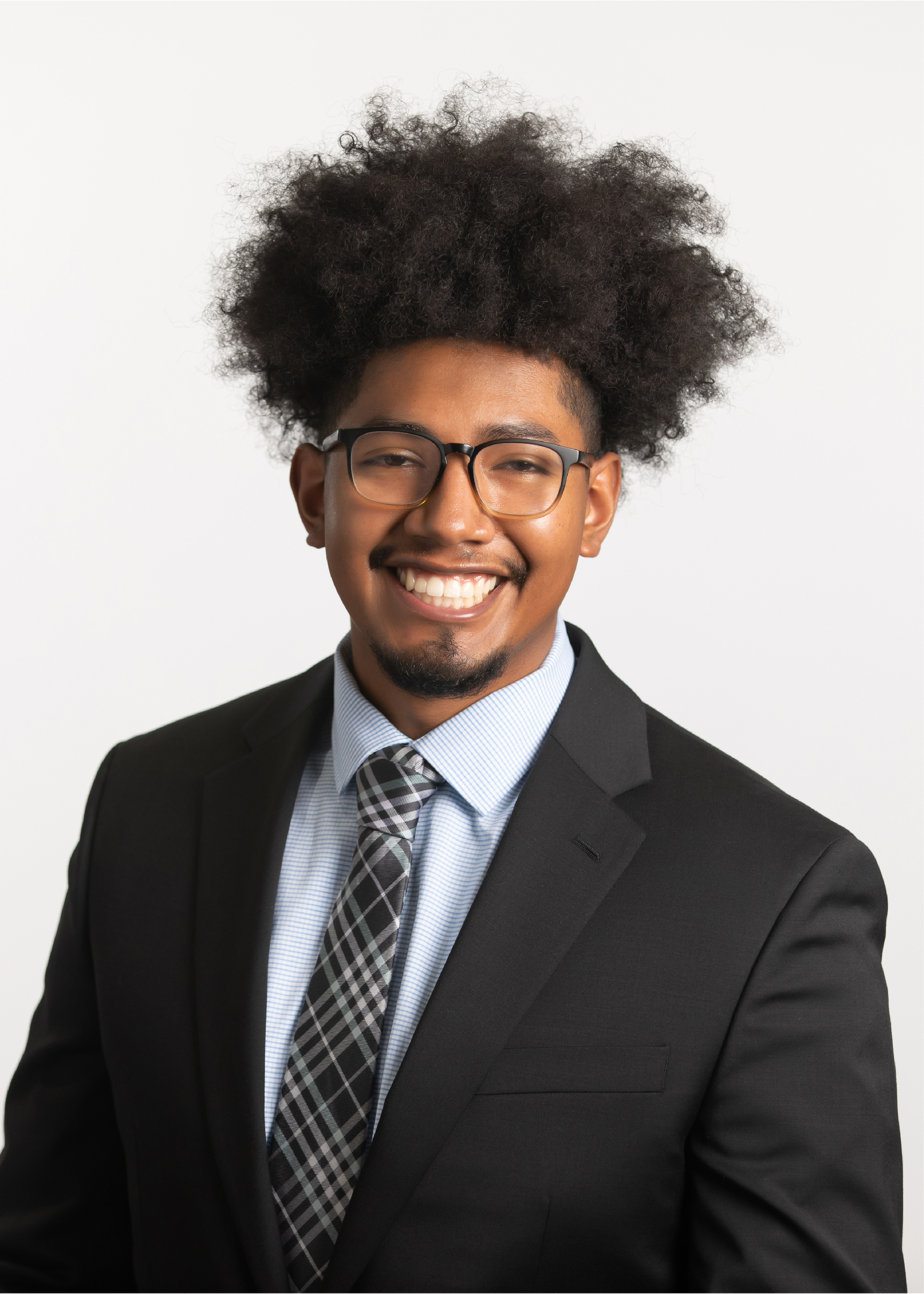 Xavier Adams is the NCCAT 2022 Prudential NC Beginning Teacher of the Year. Known to his students as Mr. Xavier, Xavier teaches at Orange High School in Hillsborough, North Carolina, where he teaches World History, Honors African American Studies, Honors Latin American Studies, and AP African American Studies. Before becoming a teacher, Xavier worked with young people in both religious and non-profit settings in Texas and North Carolina. He ultimately decided to become a teacher because of the impact that he saw that teachers could have on a student's life by daily showing up with care and high expectations.
At the center of Xavier's pedagogical approach to history is the question: how can we use our understanding of the victories and failures of the past to create a better world to live in today. In tandem with this idea, Xavier is committed to improving public education for all students, and he believes that students' voices must be included as a part of that process. Lastly, Xavier holds two master's degrees from Duke University: a Master's in Theological Studies and a Master of Arts in Teaching.
President (Retired), Belk, Inc.
Board Member, BEST NC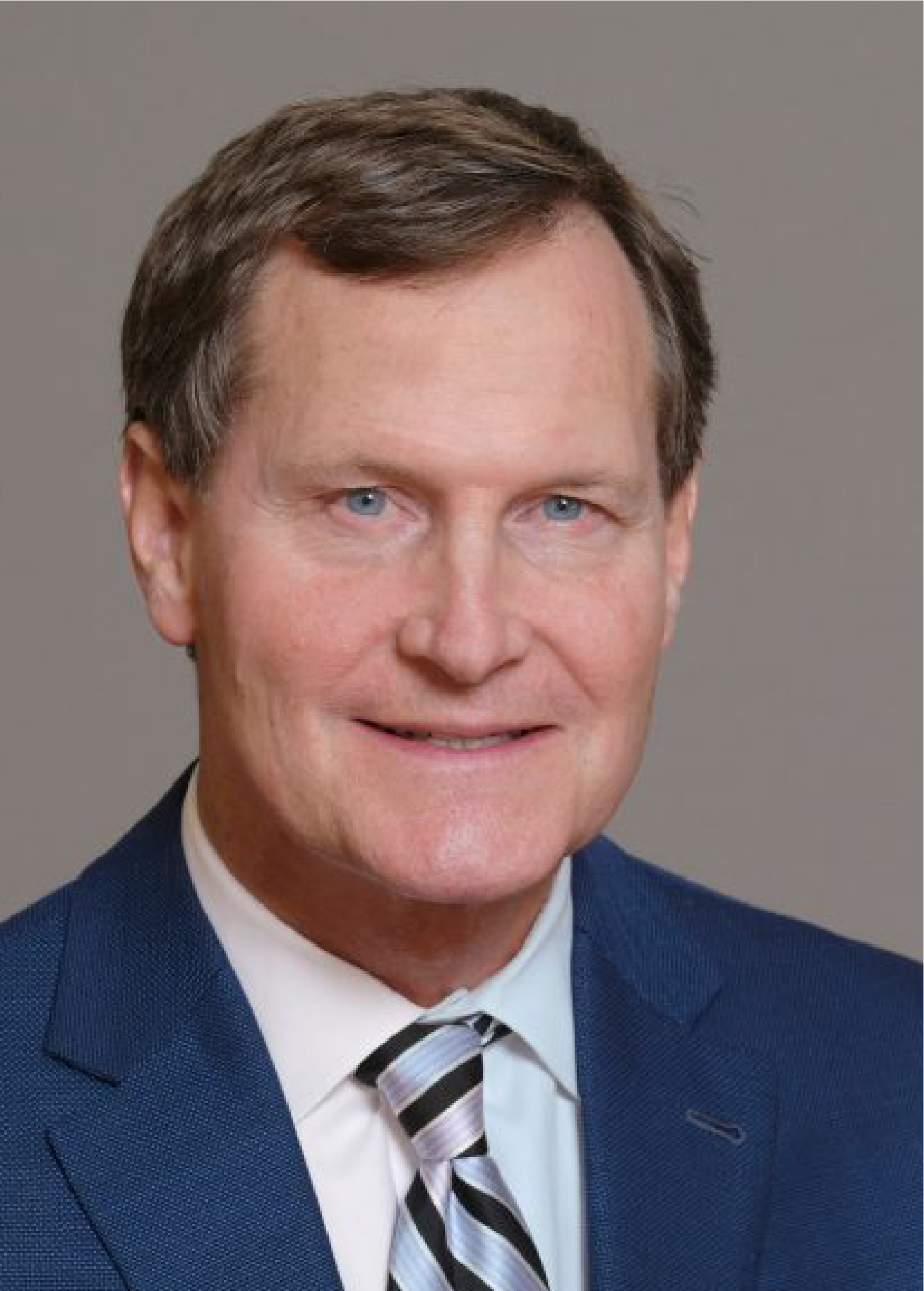 John Belk is the chair of the Belk Foundation. He retired from Belk Inc. as president and chief operating officer having spent 30 years in a variety of retail positions. The Charlotte, N.C. native received a Bachelor of Arts degree in honors economics and political science from the University of North Carolina at Chapel Hill, and an MBA from the University of Virginia in Charlottesville.
He currently serves on the board of Bassett Furniture Inc., BEST NC, and as a trustee of the YMCA of Charlotte. His past service includes the boards of Alltel Corporation, Bank of America, Novant Health and Harris Teeter Supermarkets, Inc.
He is married to Kim D. Belk and they have three children. Mr. Belk is the son of the late Thomas M. Belk, longtime president of Belk stores, and the grandson of the company founder William Henry Belk.
President & CEO, BEST NC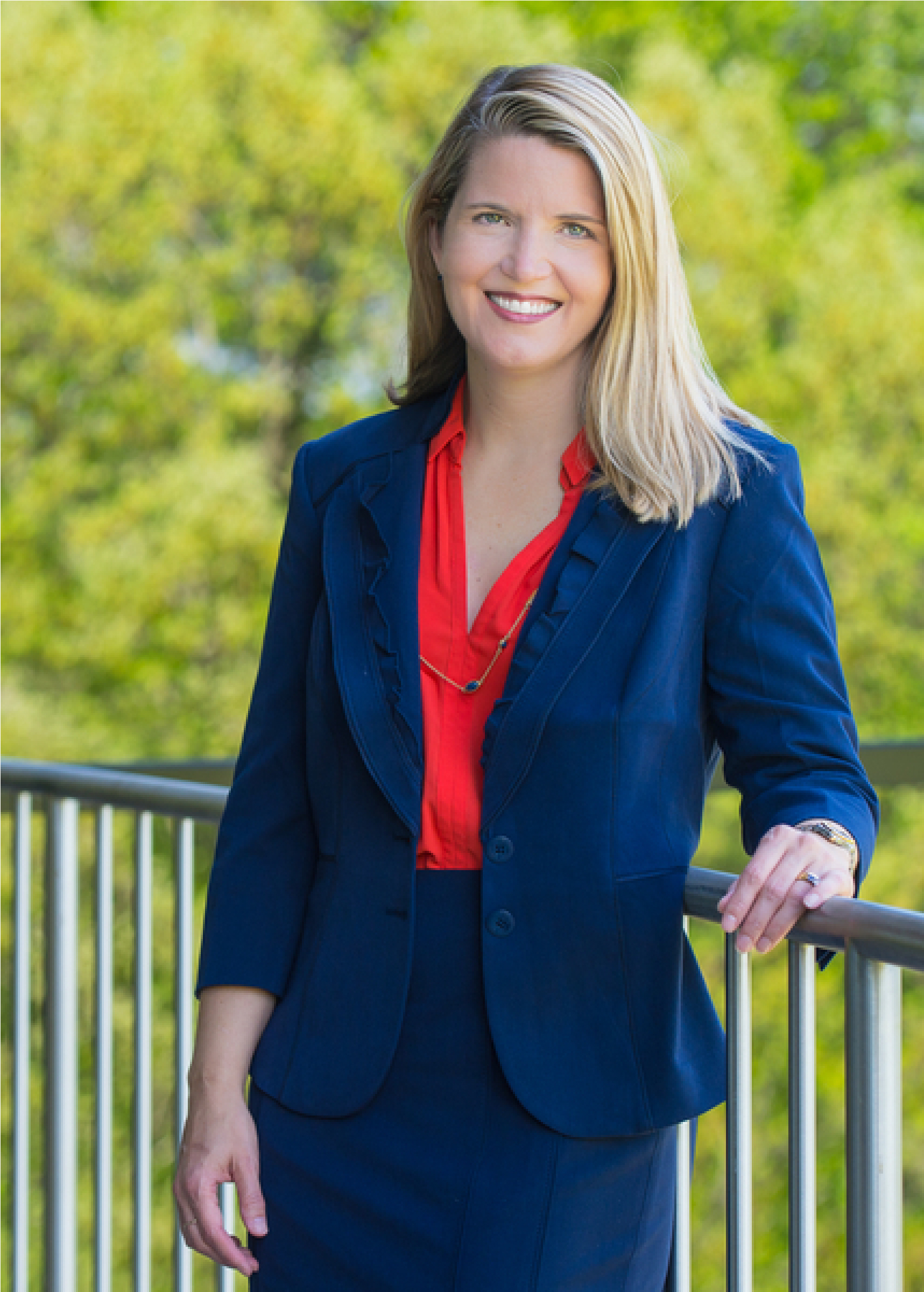 Brenda's passion for education stems from her own experience as a first-generation college graduate. With two children in North Carolina public schools, she is driven by the belief that every child should have access to a great education.
Brenda is the President & CEO of BEST NC (Business for Educational Success and Transformation NC), a nonprofit, nonpartisan coalition of over 100 business leaders with a focus on making education in North Carolina the best in the nation.  Through policy and advocacy, BEST NC strives to ensure that every student in North Carolina will graduate with the knowledge, skills and behaviors to succeed in a competitive global economy.
With over twenty-five years of experience as a business owner, public policy professional and education advocate, Brenda leads the overall BEST NC vison, strategy, and operations while leveraging her expertise to be the business-to-education bridge in BEST NC's work to transform education in North Carolina. In 2002, she founded Scandinavian Child, a baby products manufacturing and importing business. Prior to founding her business, she had almost ten years of public policy experience in both education and transportation policy and programs. She serves on various boards and education organizations, including the Kenan Fellows Program, the Institute for Political Leadership, and the NC Community College Foundation. Brenda has a B.A. in Economics and a Master's degree in Public Policy, both from Georgetown University.
Senior Fellow & Director of Education Policy Studies, American Enterprise Institute
Author of The Great School Rethink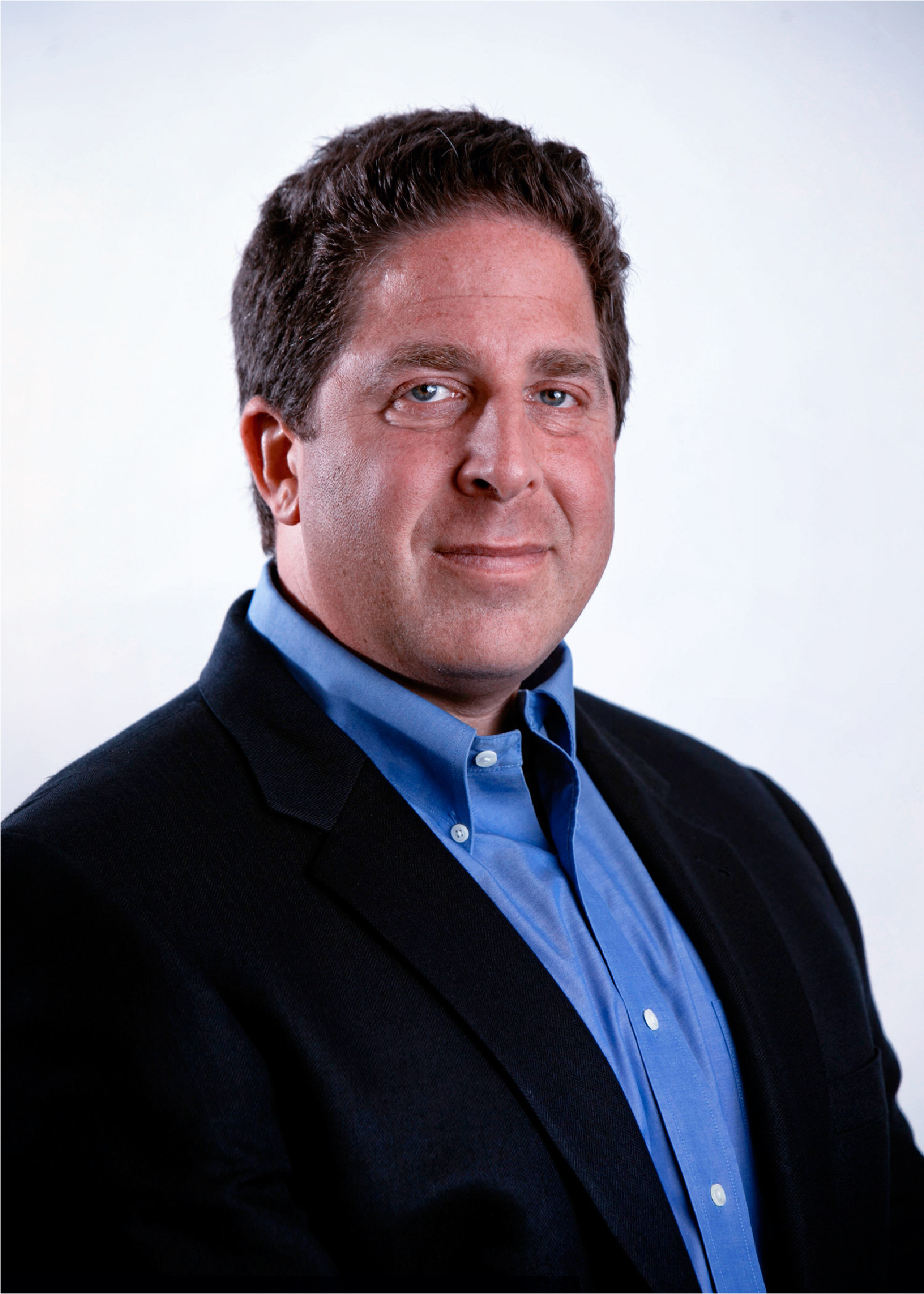 Frederick M. Hess is a senior fellow and the director of Education Policy Studies at the American Enterprise Institute (AEI), where he works on K–12 and higher education issues. The author of Education Week's popular blog "Rick Hess Straight Up," Dr. Hess is also an executive editor of Education Next and a senior contributor to Forbes. He is the founder and chairman of AEI's Conservative Education Reform Network. An educator, political scientist, and author, Dr. Hess has published in popular outlets including the New York Times, USA Today, the Wall Street Journal, and the Washington Post. Dr. Hess started his career as a high school social studies teacher and has since taught at colleges including Rice, Harvard, Georgetown, and the University of Virginia. His books include "Spinning Wheels," "Letters to a Young Education Reformer," "Cage-Busting Leadership," "A Search for Common Ground," and "The Great School Rethink." He holds an MA and a PhD in government and a MEd in teaching and curriculum from Harvard University.
Associate Professor, University of North Carolina at Chapel Hill School of Education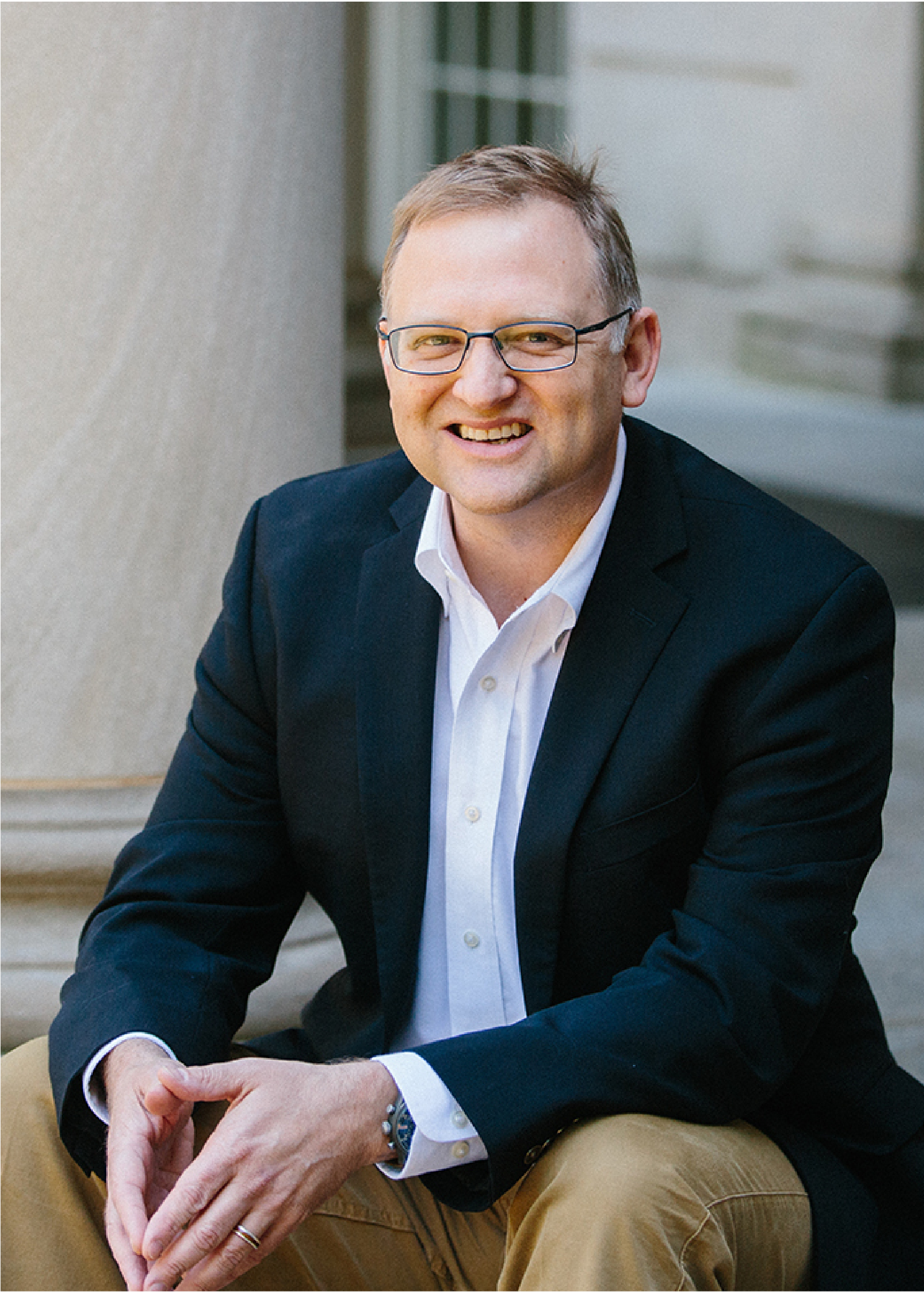 Eric A. Houck is an Associate Professor of Leadership and Policy in the School of Education at the University of North Carolina at Chapel Hill. He holds a PhD in educational leadership and policy from Vanderbilt University, a master's degree in educational policy studies from the University of Wisconsin-Madison, and a bachelor's degree in education from the University of North Carolina at Chapel Hill. He is currently president of the National Education Finance Academy.
A former public school teacher and central office administrator, Dr. Houck has conducted and published research in the areas of state funding mechanisms, intra-district school finance and resource allocation, as well as the fiscal implications of school de- and re- segregation at both the state and district levels. He has published this research in outlets such as the Journal of Education Finance, the Peabody Journal of Education, Education and Urban Society, and Leadership and Policy in Schools. He is a coauthor of a school finance textbook, Modern Education Finance and Policy. He has also written publicly on school finance issues for the (Raleigh) News and Observer and School Business Affairs, as well as appeared as an expert and interviewee for multiple media outlets.
Dr. Houck has served as a consultant in the Citizens for Adequate School Finance in Georgia (CASFG) v. State case and has presented to, among other groups, the Public Education Steering Committee of the North Carolina Association of County Commissioners, the Hunt Institute's State Policy Fellows, and the Rural Education Task Force (Study Group XVII) of the North Carolina Public School Forum. He has also presented to the Joint Legislative Study Committee on the Division of Local School Administrative Units and the Joint Legislative Program Evaluation Oversight Committee of the North Carolina General Assembly.
Executive Vice President & Chief Human Resources Officer, SAS Institute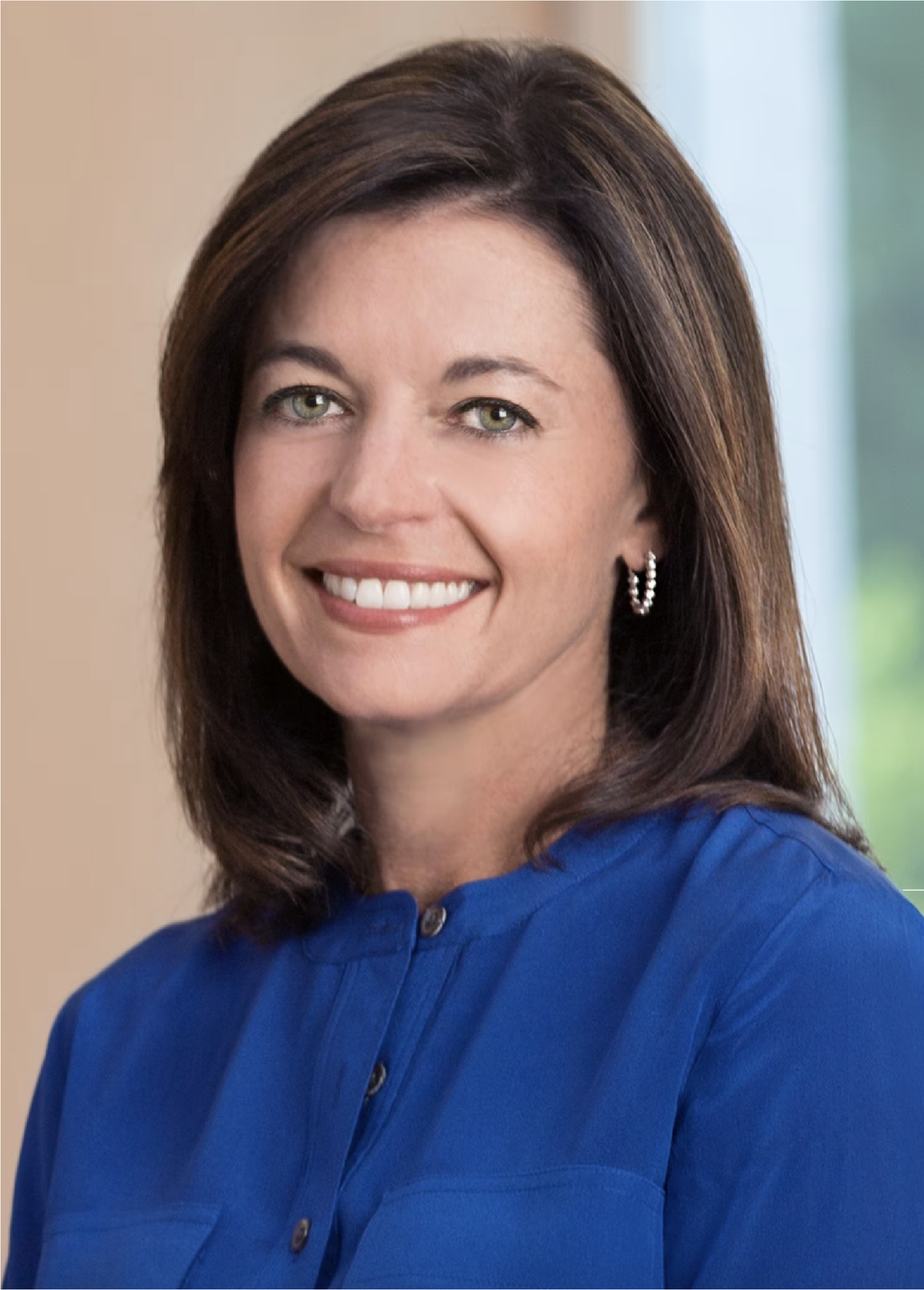 Jenn Mann leads a global HR organization that acts as stewards of the SAS culture and engages a diverse workforce of more than 12,000 employees. An established leader with over 25 years of experience in developing and implementing strategies linking people programs to business objectives, her vision guides SAS' philosophy for acquiring, developing, rewarding, and retaining the best talent.
Her strategic leadership fosters a people-first culture creating a meaningful employee experience where people understand the connection between what they do every day and its impact on customers and society, while feeling valued and cared for. Mann uses a data-driven approach to inform the employee experience, from well-being and benefits to learning and development to organizational design and flexible work strategies. Her passion for diversity and inclusion has helped create a more diverse, equitable and inclusive workplace. She serves as the executive sponsor of the SAS Women's Initiatives Network (WIN) and the SAS Women in Analytics (WIA) Network, which promote diversity in analytics.
Mann joined SAS in 1998, working with executive leadership on employee performance and organizational effectiveness programs and managing an HR team supporting Worldwide Marketing and R&D divisions before taking on her current role in 2008. Prior to joining SAS, Mann held HR leadership roles in high-tech manufacturing, health care and academia. She earned her bachelor's degree in psychology and business from Meredith College in Raleigh, NC, where she serves as a trustee board member. Mann is a member of the board of directors for United Community Bank, where she chairs the talent and compensation committee. She is a member of OnBoard NC and serves on the HR advisory board for North Carolina State University's Poole College of Management as well as Leadership North Carolina's Diversity Committee.
Her workplace culture insights have been shared in The Wall Street Journal, US News & World Report, CBS MoneyWatch, CBS Sunday Morning, CNN, The Huffington Post, and The Great Workplace by Michael Burchell and Jennifer Robin. Mann was selected as HRO Magazine's Chief Human Resources Officer of the Year in 2015 and was recognized in WomenInc. magazine's 2019 list of Most Influential Corporate Directors. She has helped SAS achieve workplace culture and diversity awards from Forbes, Top Employer and Great Place to Work, with over 150 awards during her tenure.
Board Chair, BEST NC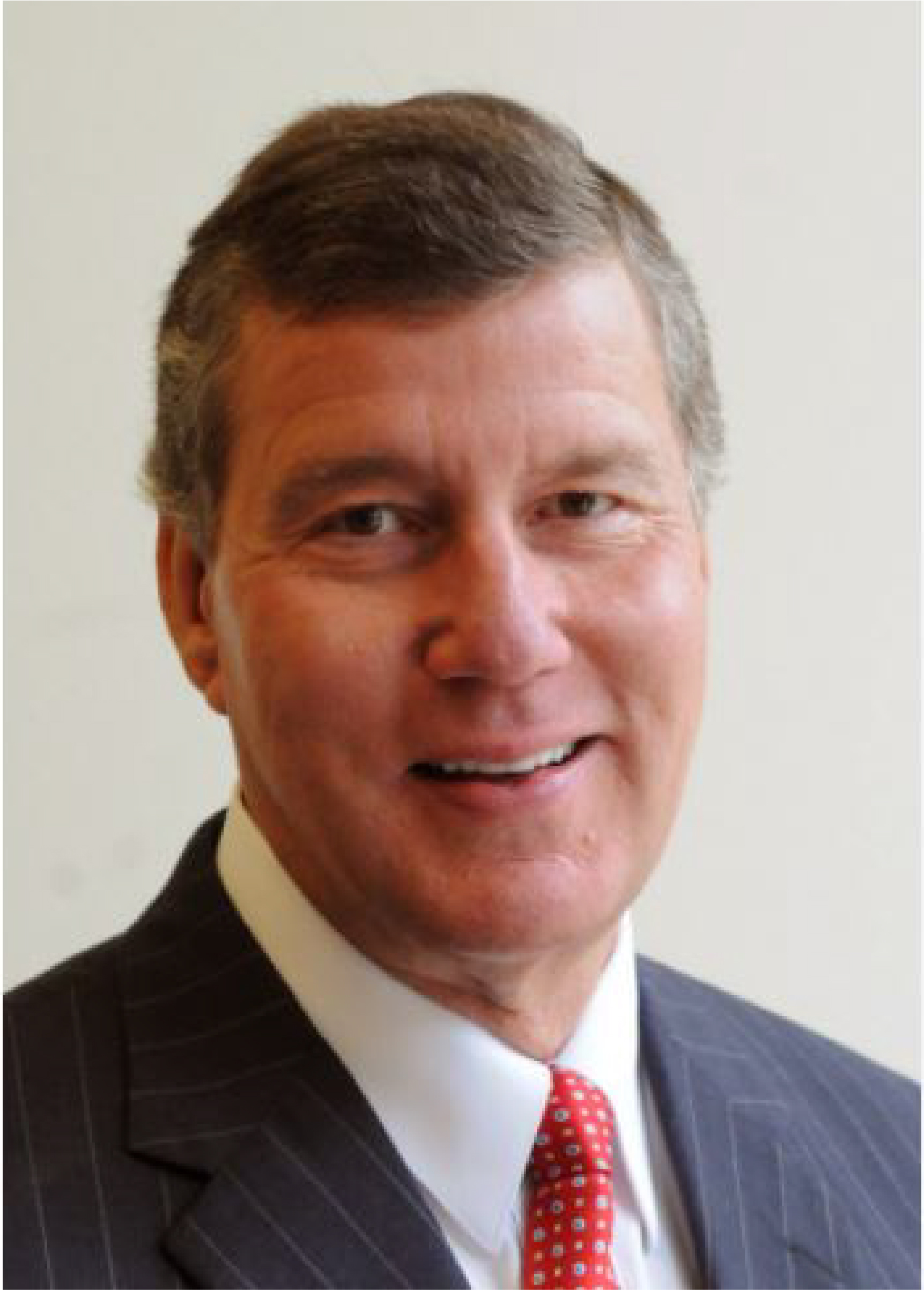 Walter has been the Board Chair for BEST NC since May of 2013. Walter worked for Wachovia Corporation from 1973 to 2007. His last assignment was CEO for Carolinas/Virginia Banking with 7,500 employees and 685 locations.
From August 2008 until January of 2012, Walter was the Chairman of the Community Education Collaborative, a collaboration of the Winston-Salem/ Forsyth County Schools, the United Way and 30 not-for-profits that intervened with 4,000 at-risk students each school year.
Walter is also a Board Member of Bassett Furniture Company, Vaughn Bassett, Bassett Mirror, the Research Triangle Foundation, the Wake Forest Innovation Quarter, the Winston-Salem Alliance and the WSSU Foundation. He is a former Board Member of the Federal Reserve Bank in Richmond.
Superintendent, Mount Airy City Schools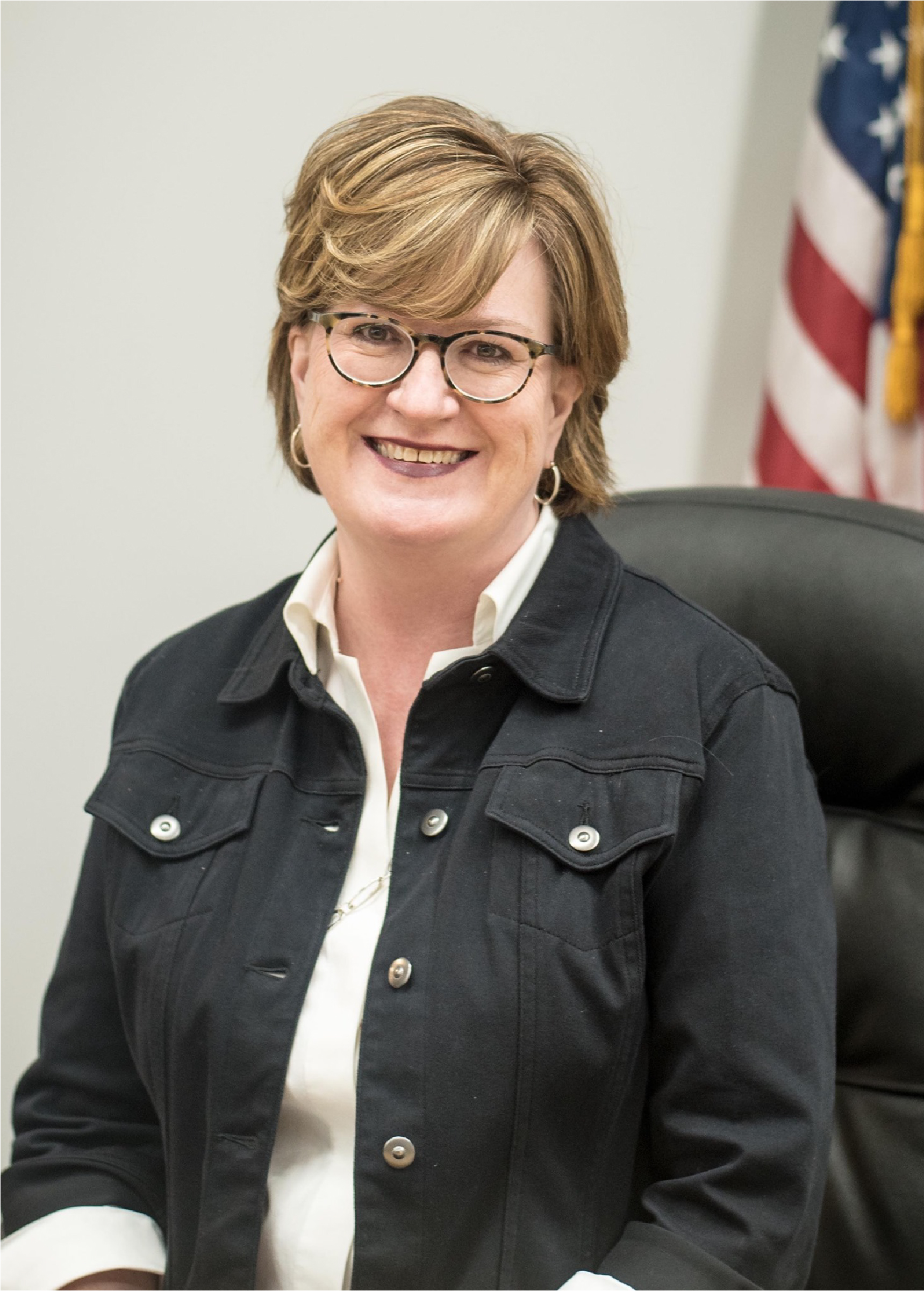 Dr. Kim Morrison is the Superintendent of Mount Airy City Schools (MACS).  She is a lifelong educator having served for over 30 years with the last eight years as Superintendent.  Mount Airy City Schools is in the top 20 of all school districts having one of the top high schools in the state.  MACS has innovative programs such as Spanish Dual Language Immersion, STEAM including workforce development in areas such as language (Spanish and Chinese), health science, engineering through Project Lead the Way, agriculture, construction, drones and aviation science, and many other areas. She serves on the Go Global Board, is Immediate Past-President of Magnet Schools of America and is Chair of The Innovation Project.
Dr. Morrison was the PTEC Superintendent of the Year in 2022, finalist for the top superintendent in NC in 2022 and one of two finalists for the American Association of School Administrators, "Women in School Leadership Award" (2012). Dr. Morrison won the 2016 Rhododendron Award from Appalachian State University, the highest honor in the School of Education for alumni. She has secured over 35 million dollars worth of grants. She is most proud of being the mother of college age young men, Kaleb and Eli, who are currently attending Appalachian State and UNC-Charlotte and being the wife of Tommy Morrison.
Senior Partner & Policy and Evaluation Practice Leader, Bellwether Education Partners
Jennifer O'Neal Schiess is a partner on the Policy and Evaluation team. Since 2014, she has worked with a range of clients, including national and state advocacy organizations, nonprofits, policy think tanks, and foundations. She advises clients on state and national education policy, covering a range of topics. Jennifer has led work on personalized learning, school finance, school transportation, rural education, and governance.
Prior to joining Bellwether, Jenn served in a nonpartisan role as a senior adviser to the Texas Legislature on the state's public education budget and school finance. In that role, she engaged deeply on the fiscal and policy implications of all education-related legislation moving through the legislative process. During her 10-year tenure, she provided advising and analysis on major legislation related to school finance; standards, assessment, and accountability; charter schools; educator compensation, pension, and benefits; and other topics.
Before her time in Texas, she worked in university and governmental relations for Vanderbilt University, and taught English in the Metro Nashville Public Schools for several years. Jenn holds a master's in public policy from Duke University and a master's in education from Vanderbilt University. She lives in Charlotte, North Carolina with her family, including two public school students.
Partner, Bain & Company
Abigail Smith is a Partner in Bain & Company's San Francisco office. She is the leader of Bain's Social Impact Education practice.
She has more than 15 years of management consulting experience, advising leaders in the education sector on their biggest opportunities and challenges.
Abigail works with clients to address a range of issues, including strategy, performance improvement and organization. In addition to education, she has advised clients in industries such as private equity, technology, and higher education.
Prior to joining Bain in 2005, she was a high school math teacher at a large urban public school.
Abigail earned an MBA from the Tuck School of Business at Dartmouth, graduating as a Tuck Scholar. She holds an AB in history from Dartmouth College.
Executive Director of Human Resource Services, Wilson County Schools
Claudia Spencer is the Executive Director for Human Resources at Wilson County Schools. After graduating from East Carolina University in 1996, Claudia began her career in education as an elementary school teacher in Wilson County.  In 2006, she transitioned from the classroom into the role of an assistant principal where she served until 2012. From 2012 to 2023, she worked as a principal in Wilson County, most recently leading B. O. Barnes Elementary School which is in its fifth year as a Restart School and third year implementing Advanced Teaching Roles.
Hussman Distinguished Professor of Education Reform, University of North Carolina at Chapel Hill School of Education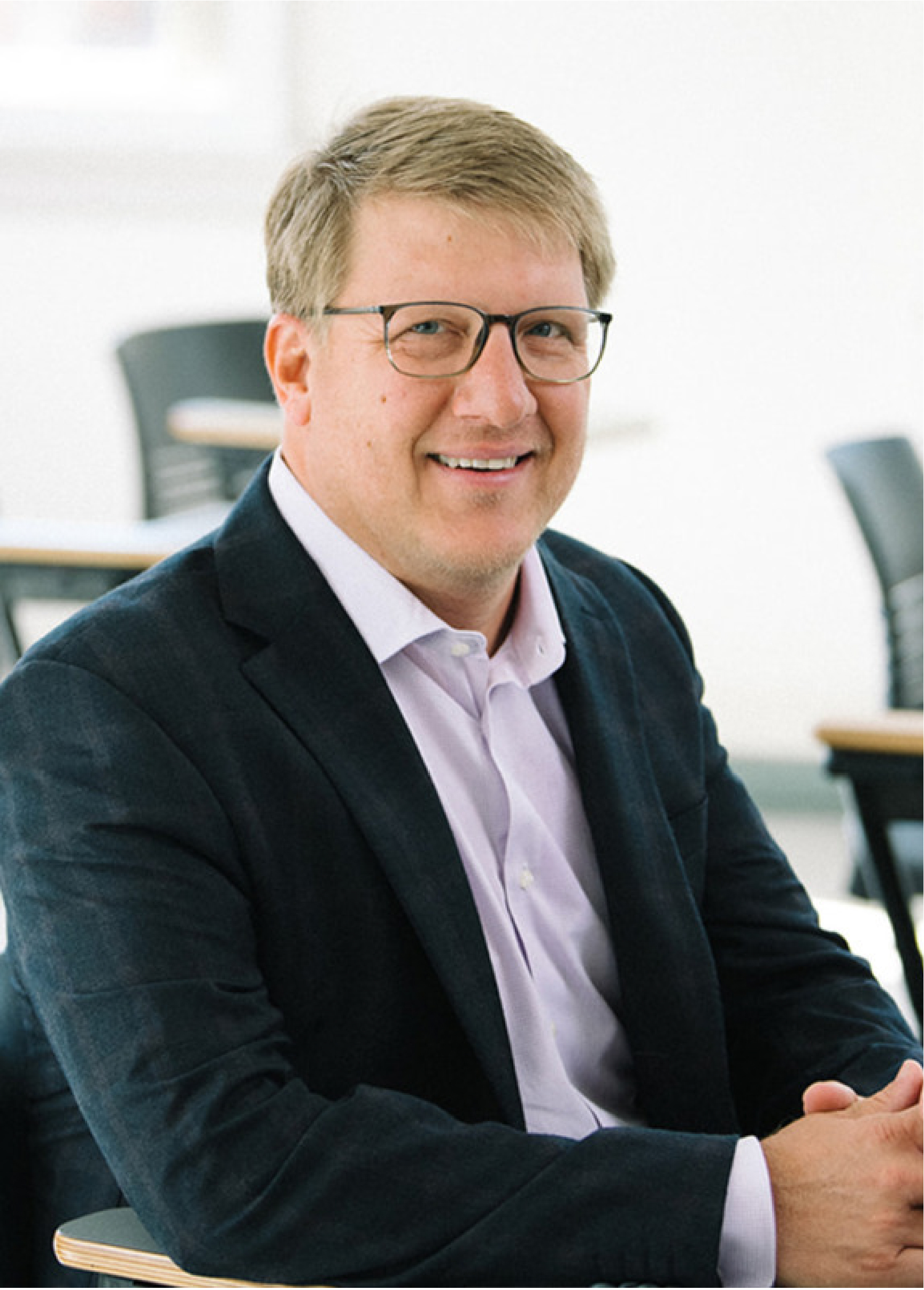 Professor Springer specializes in education policy with a focus on the role of accountability and incentives in k-16 education. He began his career as a high school administrator and teacher in upstate New York where he taught psychology, sociology, and environmental ethics and developed a service-learning program around environmental education. After earning a Ph.D. in education finance and policy, he joined the faculty in the department of Leadership, Policy, and Organizations at Vanderbilt University's Peabody College of Education and Human Development for more than a decade. Springer led the design, implementation, and evaluation of the nation's first experiments of teacher merit pay and has remained a key figure in discussions on the next generation of teacher and principal compensation practices. He advocates for research-practice partnerships whereby rigorous academic research is conducted collaboratively with district and state partners.
Vice President of Policy & Engagement, BEST NC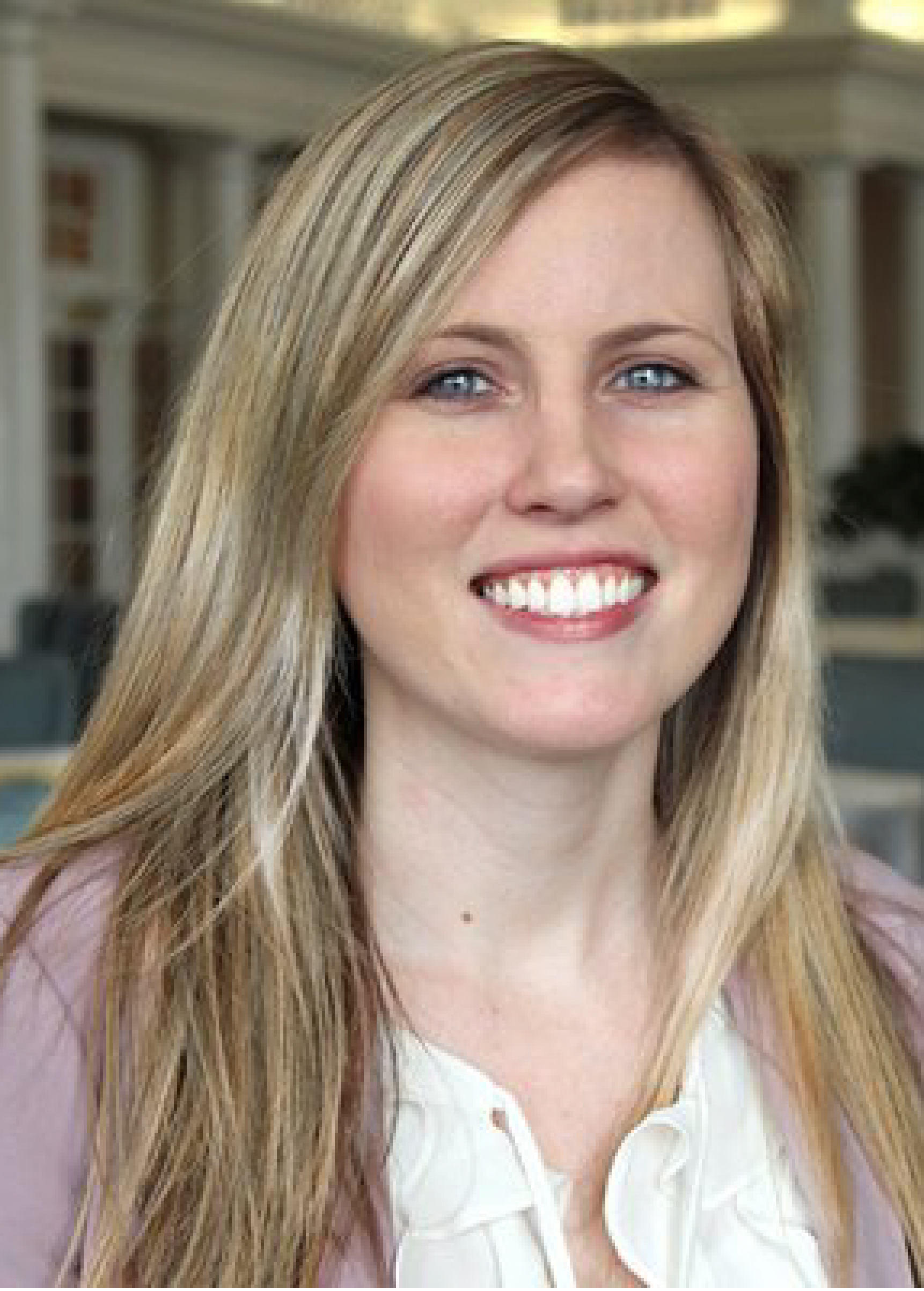 Leah Sutton is Vice President of Policy & Engagement for BEST NC. Her passion for improving school quality and educational access is grounded in her experiences working with disadvantaged students and from her own upbringing as a public school student in rural eastern North Carolina. At BEST NC, Leah leads the development and execution our Educator Innovation policy agenda, helps guide the organization's communication efforts, and provides support for key BEST NC programs and publications including the Education Innovation Lab and Facts & Figures.
Prior to joining BEST NC in 2018, Leah worked at The Hunt Institute as a policy analyst and was a teacher in North Carolina public schools. Leah earned a bachelor's degree in history education from North Carolina State University and a master's degree in education policy and management from the Harvard Graduate School of Education. She also holds a certificate in education finance from Georgetown University.
Superintendent Catherine Truitt
North Carolina State Superintendent, North Carolina Department of Public Instruction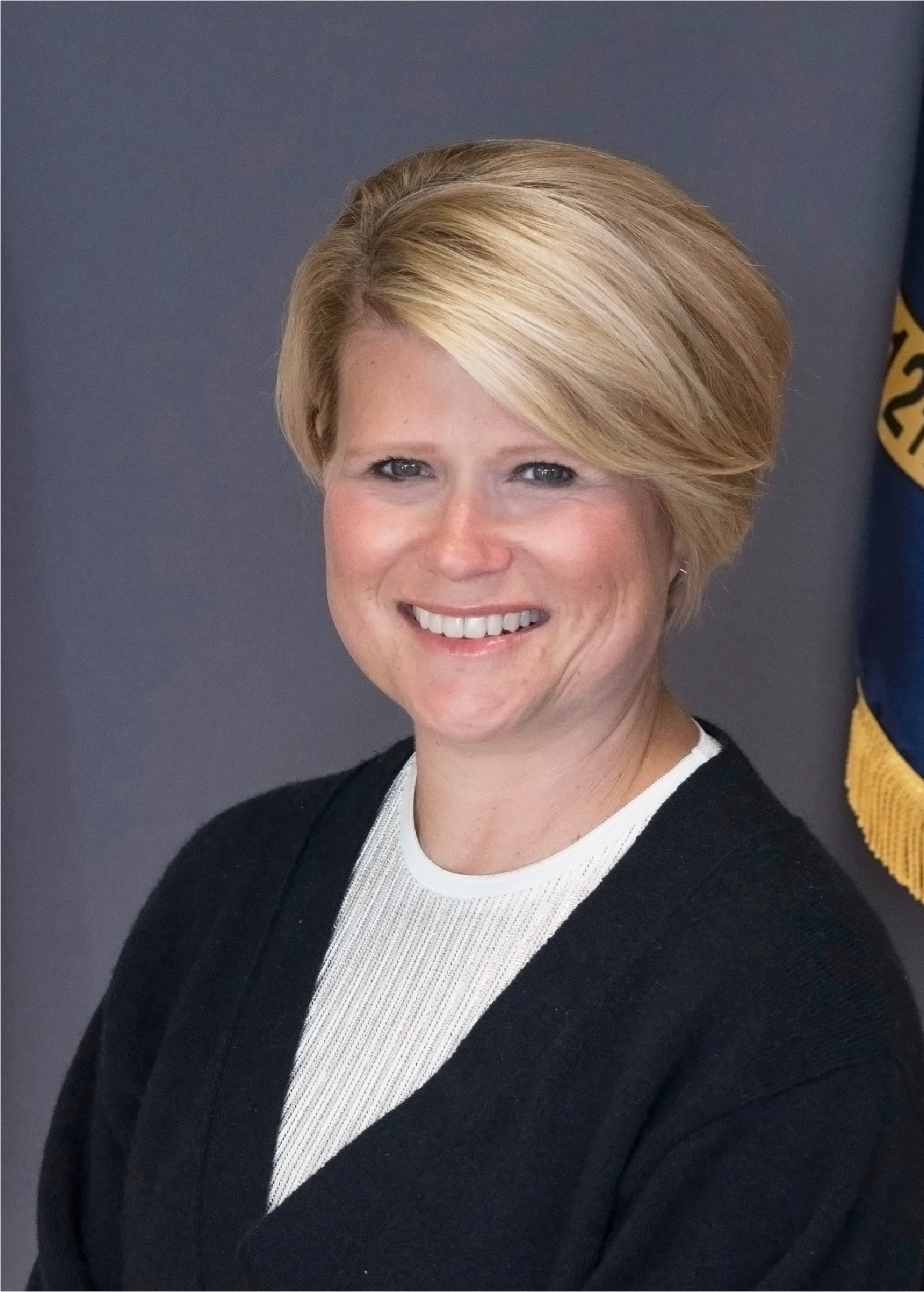 Since her first days as a classroom teacher, Catherine Truitt's priority has been students. Ensuring that students have an opportunity to receive the best education possible is the driving force in her day-to-day work. She recognizes that today's students are tomorrow's workforce and remains committed to readying graduates for college or career. As North Carolina state superintendent, Truitt's work is focused on improving the state's public schools, expanding innovation, and creating new opportunities for students to learn, grow, and successfully transition into the post-secondary plans of their choice.
Truitt's service in education began as a high school English teacher, where she spent 10 years in the classroom at both the high school and middle school levels. Her last three years in the classroom were spent at West Johnston High School, where she taught English to 11th and 12th grade students. It's this classroom experience that Truitt draws from when considering how to best equip students, engage parents and invest in teachers.
In 2015, Truitt was given the opportunity to apply her experience as a teacher and coach to help shape education policy in North Carolina when Gov. Pat McCrory appointed her as his senior education advisor. In the Governor's Office, she coordinated policy for all dimensions of public education and helped lead the development of strategic state education policy goals for ages 0-20.
Truitt is a 1994 graduate of the University of Maryland with a Bachelor of Arts in English. She received her master's in education from the University of Washington in 1997. She and her husband, Jeff, an attorney and captain in the U.S. Navy Reserves, live in Cary. They have one daughter in college and a son and daughter enrolled in Wake County public schools.
In 2012, Truitt joined the International Center for Leadership in Education, where she worked as a school turnaround coach with underperforming school districts. She collaborated with principals and superintendents to craft plans to close achievement gaps while developing whole-district transformation initiatives. Truitt also served as a coach for teachers in kindergarten through 12th grade, helping them develop strategies to foster student engagement and cultivate learning.
Most recently, Truitt served as chancellor of non-profit Western Governors University North Carolina (WGU NC). As chancellor, she focused on increasing access to higher education for the 1.5 million North Carolinians with some college but no degree. Truitt collaborated with community colleges, hospitals, school districts and economic development groups to ensure that state workforce demands were being met. Prior to joining WGU NC, Truitt served as Associate Vice President of University and P-12 Partnerships at UNC General Administration, helping strengthen the educator pipeline and supporting public colleges of education.